With our experience and knowledge we can offer you a unique look for your new web site or we can redesign existing one.


With more than 8 years of experience working in graphical programs, especially including the Photoshop, combined with quality Digital cameras and scanners your web site will dominate the web with its own charm.




web design
Complete design or redesign solution for Your site.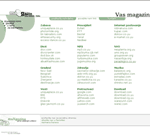 Creating and designing pages every time with a new look and different idea. Our designers can do that for You.





A great variety of dynamic objects, coherently implemented in the web pages, will enrich Your site with a unique, remarkable look, distinguishing it from the average of static, uniform presentations, often tiresome and uninteresting to the visitors.


Most of those objects are realized using the latest internet design methods, such as Java™, Dhtml, and many others.